Social partnerships
Creating positive impact on society.
Lelystad Airport, involved in the community

Social responsibility is an important part of the development of Lelystad Airport. Lelystad Airport collaborates with various organisations, non-profit organisations and community groups to address social and environmental issues. We strive to create a positive impact on society and employee engagement while contributing to our sustainable development goals. By working together, we aim to make a meaningful difference and create a more inclusive and responsible business approach.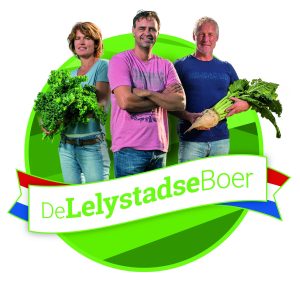 Stichting De Lelystadse Boer is a foundation of 115 farmers around Lelystad Airport. This area continues to be fit for farming. Stichting De Lelystadse Boer was founded on 1 November 2016. A club of 115 farmers around Lelystad Airport in an area the size of 7,000 football fields, good for some €50 million in sales per year. Over time, 45,000 air transport movements a year will take place from and to this area. But they want to think outside the box. They believe that together with the airport, the business park, the municipality, the province and other stakeholders, they can seize opportunities and realise great projects.
De Lelystadse Boer has grown into an umbrella brand of almost everything that happens at an agricultural level in the outskirts of Lelystad.
Lelystad farmers help maintain the airport, cooperate with neighbours and other stakeholders in the area on sustainability, provide farm education through farm visits, harvest days and farmer-in-class programmes and are the stewards of the area where they work, live and pursue their dreams.
Rentmeester BV ensures that Lelystad Airport and Lelystad Airport Businesspark are neatly maintained. From now on, they do this with the new electric, brush cutters. A fine sustainable solution.
Enjoy the making of video of our grass logo (LA50years, LA50jaar), made possible by De Lelystadse Boer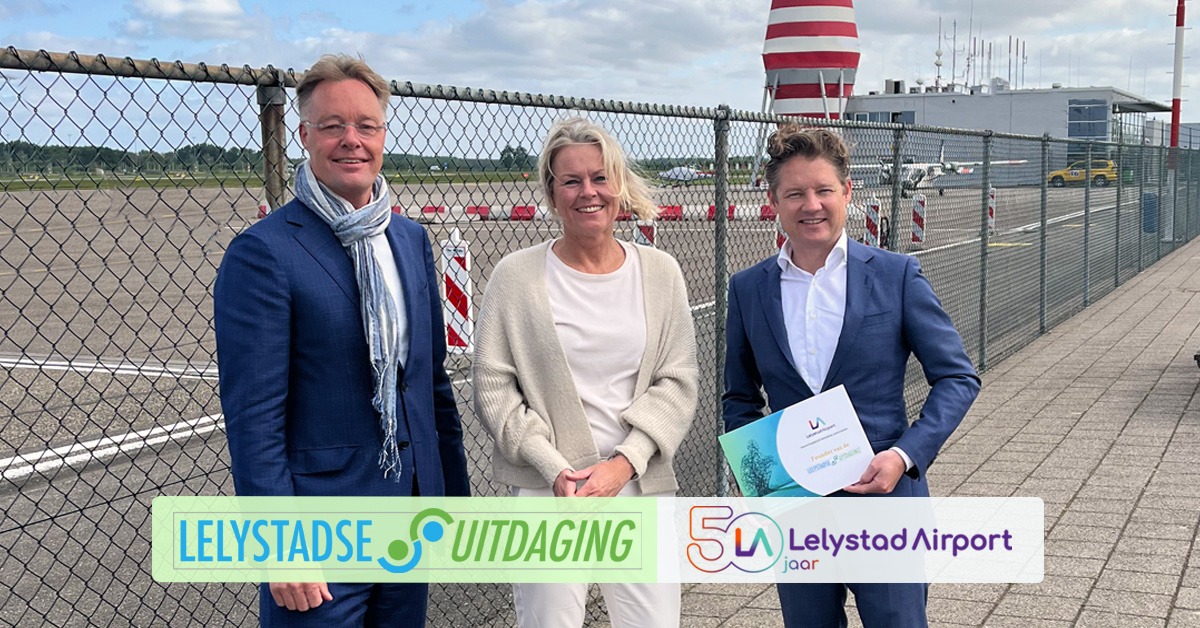 Lelystad Airport has renewed its sponsorship contract with the Lelystad Uitdaging
The Lelystadse Uitdaging ('Lelystad Challenge') foundation helps fulfil requests for help from foundations and associations (matches) by working with Lelystad companies. At Lelystad Airport, for example, children's parties have been organised for financially struggling families and used laptops from Lelystad Airport have been given a second life at a charity in Lelystad.
By 2022, Lelystadse Uitdaging will have realised 350 matches with a social value of €400,000. Together, we are making our city more beautiful."
Aswin Frenay, Lelystadse Uitdaging board member, about the partnership:
"We are proud that Lelystad Airport has renewed its sponsorship contract with Lelystadse Uitdaging. Lelystad Airport has been involved for over five years and has taken an active role as a partner."​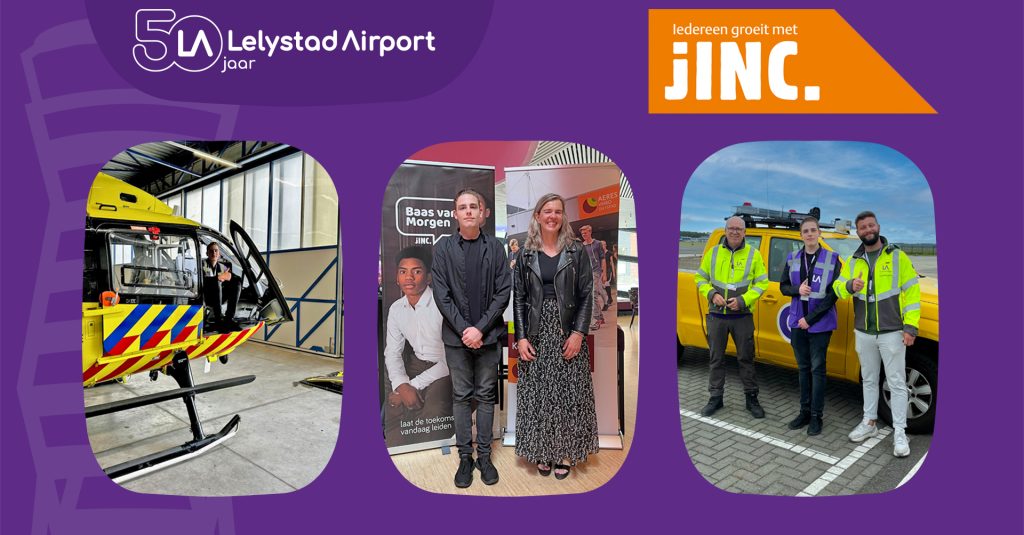 Helping children get off to a good start

Lelystad Airport is proud partner of non-profit organisation JINC.
The collaboration will help children from neighbourhoods with socio-economic disadvantages in getting a good start in the labour market.
In the Netherlands, hundreds of thousands of children grow up in neighbourhoods with high levels of poverty and few role models. They have as much talent as peers from richer neighbourhoods, but often less opportunities to develop it. Through JINC's projects, they are introduced to all kinds of professions, discover which work suits their talents and learn how to apply for a job.
Lelystad Airport now contributes financially to make the JINC projects possible and makes staff available as volunteers, for example as trainers or coaches. Experience has shown that the expertise and especially the enjoyment of professionals' work inspires and stays with young people, and that the contact with professionals gives them self-confidence and insight into their own qualities.
"We are proud and happy to contribute to the work of JINC. At Lelystad Airport, we believe in equal opportunities. Every child has a certain drive and talent within them and we like to inspire children to be the best they can be. I am very much looking forward to students taking over my work on 1 June during the Boss of Tomorrow," said Jan Eerkens- CEO Lelystad Airport.